Chatiw is an online chatting platform with random strangers, through video calling using the webcam on your computer. Almost like Chatroulette or Omegle where people get to do the same, the only thing that's different are the names and the developers.
However, Chatiw has been reported of not working in many countries like India, Pakistan, Nepal or regions due to technical issues, and there had been some issues with IP management as well.
Check Also: Fix omegle not working
Like any other video chatting platform, Chatiw has some Terms of Usage policy. The policy is mostly based on decent video chatting instructions and people get banned for being indecent on the platform, then Chatiw blocks their IP addresses.
Since every internet user isn't really given a personal IP address, sometimes someone else other than the violation offender has to bear the punishment and Chatiw does not work on their computer.
The common problems of Chatiw not working on a computer are:
1. IP banned due to some violation of policies
2. Site down or Under Maintenance
3. Slow internet connection
4. Problem in Adobe Flash
5. Hardware trouble
Get your IP Unbanned
If you suspect Chatiw is not working on your computer because the IP address is blocked, you may send the customer support department of Chatiw an email stating the probable facts and plead them for unbanning your IP from here http://chatiw.com/contact.php.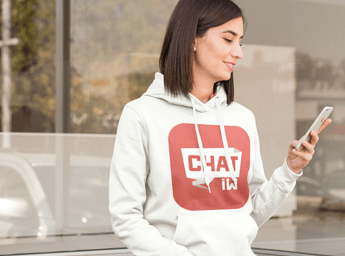 The customer support department might reply you back soon enough, however note that they aren't obligated to reply you back. If you believe someone else in your internet network has violated the policies and you are suffering for their mistakes, then you could report to your ISP as well.
Use Proxy for Chatiw Banned
There are many proxy extensions like Hola, Zenmate, Hotspot shield, Hidemyass etc. for chrome and mozilla browsers which let you access website from different countries in world. Just install in your browser and access website even after banned. Check out below video for all instructions:
Get Better Internet
Using the free online tools, measure how fast your internet is. For video chatting platforms to work, an internet connection should have at least 3 Mbps of bandwidth. Lower than this would still be fine, but issues like sluggish video or broken voice might still remain.
Wired broadband connections are better for video chatting as they come with lower ping, the lower the better. Some people use wireless broadband which is fine, but not really a good option if the ping is very high.
Resolve Adobe Flash Issues
For the video window, Chatiw uses Adobe Flash. Although Adobe Flash is kind of hated by all advanced tech community now due to its resource hungry and crashing nature, yet the replacement of Flash with something better isn't happening at full scale yet.
There are better alternatives, but still a lot of developers are going back to using Adobe Flash. However, if your Adobe Flash is not installed properly the video window in Chatiw will not probably work. Fix any Adobe Flash related trouble you have.
Hardware Related Issues
If your video screen is not working, probably there's a problem with your webcam. Note that, on a computer only one program can use the webcam at once.
If your webcam is being used by some other program then Chatiw can't access it and there will be no video feed. Sometimes even some audio recording programs might engage the microphone in your webcam and make Chatiw not work.
Conclusion
These are the common problems known to hinder the Chatiw services in any region. However, if your case is similar to none of the above mentioned, try contacting the Chatiw user support. If still you are facing problem, try out other sites like chatiw available on web.