Omegle is an online video chatting tool that allows its users to form video communication between two anonymous strangers. Chatting online has evolved through various forms.
Relay chatting programs were widely popular decades ago; people who used the slowest bandwidth connections would certainly go down a memory lane trying to recall that experience.
However, with the improvement in communication technology over all these years, huge bandwidth is now available even to the cellular devices thus video conferencing isn't a hassle anymore.
Features:
1. Text chat:
Omegle offers text chat room which connects you with random strangers from different part of the world. To start chat just you to select "text" button, you will be connected with random strangers in a second. Click on "stop" button to connect yourself with next stranger.
2. Video chat:
Here you can chat in text as well as video mode. To show yourself on screen, you have enable your webcam. Other functions are exactly similar to text chat.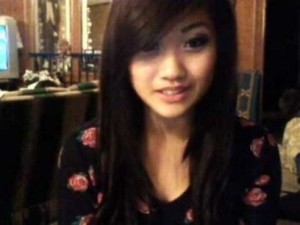 3. Spy mode:
This function let you ask question on any topic and watch other two strangers discussing about it. You can also join discussion on question asked by other stranger.
4. College student chat:
College student chat is nice way to find strangers belonging to your college and universities. Just enter .edu email address and click go button.
5. Omegle has another feature which let you enter your interest and connect you with someone with similar interest. You can also add facebook likes as an interest.
However, Omegle differs from traditional video conferencing as the participants in this chat doesn't get to know each other; because the identity is initially hidden from both sides which could later be unveiled upon demand, and few features come for a premium price. On overall experience, Omegle is a great fun online video chatting tool.