Chatroulette is an online platform for video chatting with random strangers. The popularity of Chatroulette has taken a steep rise in the past couple years and mostly teens are the users of this platform.
However, there are certain policies to abide by and Chatroulette kind of impose these policies by hard and fast rules.
Check: How to Get Unbanned From Chat Alternative
Whenever someone violates the Terms of Usage policies, Chatroulette gets to know and as a result, the violating user's IP address gets blocked. That is how the whole banning process basically works out.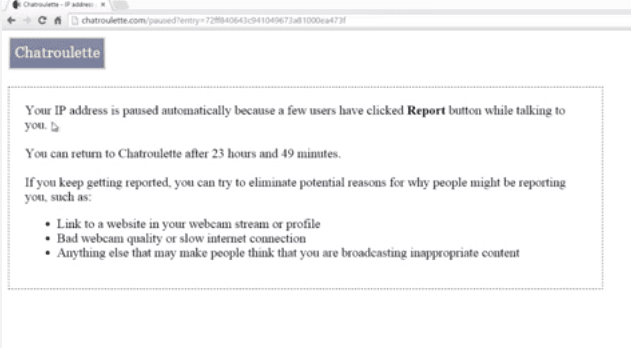 However, Chatroulette has kept an unblocking pledge form in their website. We are going to talk about ways of getting unbanned from Chatroulette.
Send Chatroulette an Email
Using an email client, send Chatroulette customer service staffs a message regarding your ban case. State the reason you believe you should be unbanned from the server and plead to them for unbanning your IP from their server.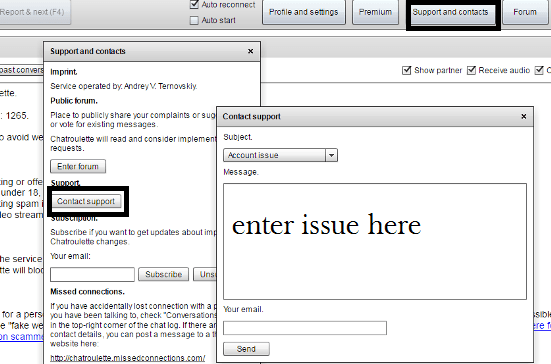 Contact option is given top section of the home page, look at image above. The email body should contain all necessary information like your IP address, if you have a Chatroulette username mention that and you should also mention the possible cause you have been banned for.
Chatroulette staff are usually very active and get back to their users within shortest period of time. If you have a legit plead, they would unban your IP address.
Use a Proxy Software
Basically, Chatroulette would only block your IP address. Since the users are at no obligation to use a fixed username to use the Chatroulette platform, there's no way for Chatroulette to block a user either and hence they settle for the IP blocking method.
Check Also: How To Get Unbanned From Omegle Fast
The easiest way to bypass the IP verification process is to get a proxy software which would funnel the connection through another IP address and Chatroulette ban would be bypassed.
There are many proxy extensions like hidemyass, hola better internet etc. for chrome and Mozilla browser, which can be used to access website from different IP address and country.
Restart your Internet Connection Device
If you happen to have an internet connection with dynamic IP address, you should probably not worry about anything because every time the internet gets re-connected, the internet service provider would allocate a new IP address for the user and the Chatroulette ban should no longer be effective. However, this depends totally on how your ISP manages the IPs, might not always work.
Change the IP Address
If you are really serious about Chatroulette, then you could ask your ISP to get you a new IP address. This should involve loads of paper works and valid reasons for making such a request.
The ISP would ask for valid reasons and getting blocked in Chatroulette platform might not stand as one. In such cases, you could use online tools as well.
Change Adobe Flash Settings
Well, this method does not involve any change in your network, but only few tweaks in the Adobe Flash Player of your internet browser.
Since the Chatroulette data is mostly stored and handled by Adobe Flash, resetting the settings should make your browser appear to Chatroulette servers as a first timer in Chatroulette. This isn't a guaranteed trick, but could be useful.
Note: If you are window user, you can update and reset flash setting from control panel. Otherwise visit http://www.macromedia.com/support/documentation/en/flashplayer/help/settings_manager07.html and remove chatroulette from there.
Conclusion
The steps mentioned above should come useful. If nothing works and you find talking to random strangers via video chat really exciting, you may try some other platforms and try not to earn some reports in your new endeavors. Same method can be used to get unbanned from chatrandom, chatous, imeetzu, wowchat, tinychat, chatiw and other video chat sites like chatroulette.