If we talking about random text or video chat sites, Omegle is one of the best sites on internet. Due to its popularity, counting of spamming users and bots are high. To avoid all such a problems, the website asks use to fill captcha form which is quite annoying.
Even many users are getting banned from the omegle. In such a case, they will try to access website through different proxy sites but it doesn't works for long time. So, they will start looking for sites similar or better than omegle on google search.
If you are one of them, then you're at right place. Here is list of omegle like sites but better in features. These sites are manually tested by us.
1. CHATROULETTE
If you love video chat with random people, then definitely chatroulette is better website than omegle. The website has very clean interface and faster loading speed. The website is not registration free like omegle.
You have to pass registration and phone verification process in chatroulette. The verification is very helpfu in reducing spammers and bots from the website.

2. CHATIW
If you are fan of text chat with anonymous people, then chatiw is much better features than omegle text chat. Similar to omegle, you can enter into the chat room without registration.
Just you have to enter nickname and select age. You will get thousands of active users in chat rooms. Just you have to select the user to one-on-one chat with each other.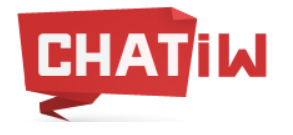 3. IMEETZU
Imeetzu is yet another my favorite omegle alternative which provides Text chat, video chat and group chat without any registration. It also provides facility to register an account so that you can add people in your friend list and chat with them later.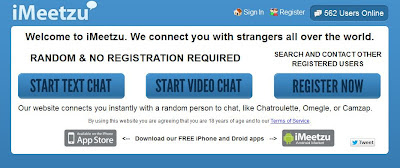 New list of sites like omegle For 2017:
4. TINYCHAT
Tinychat is an video chat community where you can find live people on webcam. Just you have to select room from hompage to start chat with online people.
5. BAZOOCAM
Bazoocam is yet another France based omegle alternative to chat with strangers in webcam. Like omegle, it's a registration free website and available in multiple language.
6. CHATOUS
Chatous is one of my favourite video chat service which has better features than omegle. It has better look and faster loading speed than omegle.
7. CHATRANDOM
Chatrandom is one of best sites like omegle which offers variety of video chat rooms. The website offers gay chat, girls roulette and cam4 chat. The website also offers app for android and iphone devices.
Cool List 2018:
8. CHATKI
Chat is another new free omegle alternative in internet world which let you cam to cam chat with strangers anonymously. The site also allows to filter location, so you can choose country of your choice. If you do not like video chat, then you can switch to text chat room.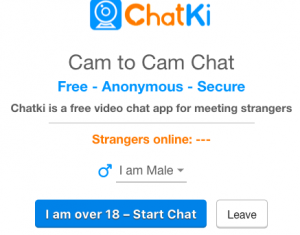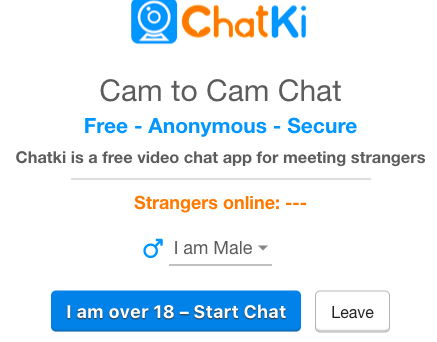 There is another option where you can chat with girls only. The website has also video section where you can watch funny prank videos for entertainment purpose. So overall Chatki is good place to text or vide chat with strangers, give a try once.
9. CHATIB
If you like text with stranger people, then chatib is one of the best free text chat sites on internet. The site is registration free, just you need to enter username of your choice.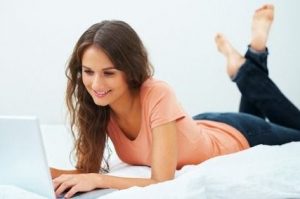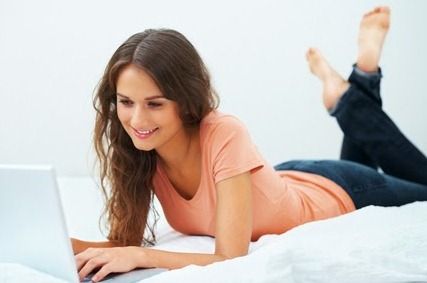 After entering the chat rooms, you will find list of online users. Select any online user from the list and start conversation. Chatib also allows you to create own chat rooms and invite people for chat.
10. FRUZO
Fruzo is another interesting social dating based platform which connects you with potential matches in video chat rooms. To start chat, click on start chatting now button and allow fruzo site to access your webcam. You can choose country of choice from sidebar button. The site also offers app for andriod and ios devices.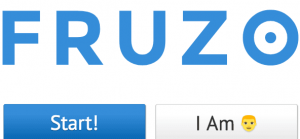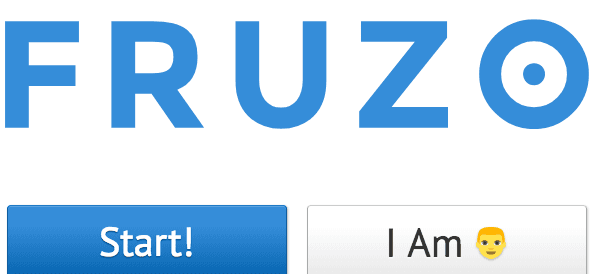 List of features provided by this site are give below:
Find matches on video chat rooms
Add people in friend list
Search people by age, gender and loaction
Follow people and receive their updates
Easy instant sign up with your Facebook account
11: STRANGERMEETUP
Strangermeetup is another site like to omegle text chat. Just you to click on chat with stranger to connect with random people in text chat room. You can disconnect chat with stranger anytime and start with new one.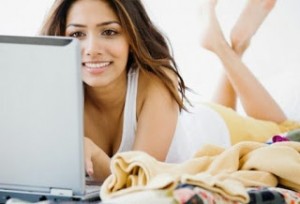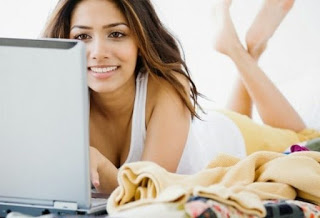 The site has also signup option to customize your profile. After creating an account, you can add friends in your list and stay connected for future. Also, you will be able to access some interesting chat rooms.
12: CAMSURF
Camsurf is one the most rated random video chat service similar to omegle. The site features are exactly similar to fruzo, it allows you to filter age, gender and country of your choice.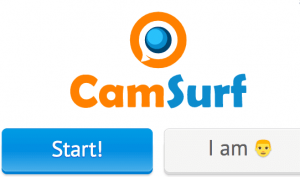 Camsurf also offers random video chat apps for android and iphone users for free. Overall, the site is packed with full of features. Just try it, you will love it…
13: CHATSPIN
Chatspin is another website like omegle.com where you can instantly chat with stranger from all around the world. Just you have to select gender to start conversation.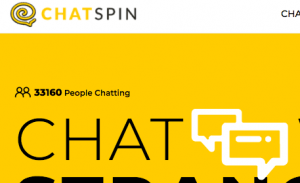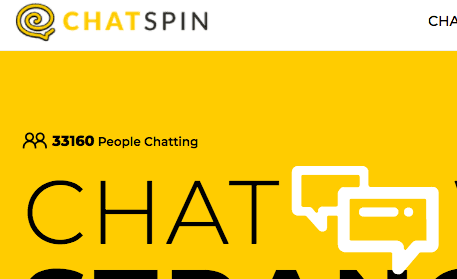 The site also allows you to filter cam, gender and country. Chatspin also offers video chat app for android, iphone and window phones. So overall its a good site.
Chat sites stats:
WEBSITE
 COUNTRY
 ACTIVE ONLINE USER
REGISTERD DATE
REGISTRATION

REQUIRED

1. ChatRoulette
France
NA
16 November, 2009
No
2. Chatiw
USA
2258
4 February, 2013
Yes
3. ImeetZu
USA
429
12 April, 2009
No
4. TinyChat
US
NA
3 February, 2015
No
5. Bazoocam
France
NA
31 March, 2010
No
6. Chatous
USA
NA
21 October, 2012
No
7. ChatRandom
NA
NA
NA
No
8. Chatki
US
NA
NA
No
9. Chatib
US
1779
13 April, 2016
Yes
10. Fruzo
NA
43035
NA
No
11.StrangerMeetUp
Sweden
5025
18 October, 2011
No
12. Camsurf
NA
42120
NA
No
13. ChatSpin
NA
NA
NA
No
In my opinion, these are some sites better than omegle that you should try. If you are looking for more list, then have a look at list of top 10 sites like omegle for more fun.