Any site that involves video chatting or the concept of online dating has certain risks. There are many ways to take care of your safety and privacy. There have been various examples across websites creating a lot of problems for users. Anything can happen online.
User's privacy gets violated and viral videos go online creating loads of problems for many of them. Making a note of the terms and conditions of any website before indulging into it is extremely important to protect your interests and keep you safe from prying eyes and possible danger as well.
Omegle is an amazing way to meet new friends. Omegle picks strangers at random and enables you to talk with them one on one. Omegle takes precautions to stay safe by making chats anonymous, unless you decide to tell someone who you really are.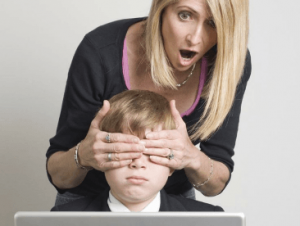 The best part is you can end a chat at any time if you are uncomfortable. You can also state your preferences to Omegle so that you can get someone with similar interests to chat with. However, no matter what precautions Omegle may take parents will always be vary of whether it is safe or not. The safety of chatting depends on many situations.
One of the terms of the site clearly state that anyone below the age of 13 should stay away from the site. Parents should be careful that even if the child is above 13 and below 18, they should be around to supervise the chats on Omegle.
Parents should also teach children how to chat and behave with others. Children can come across various perverts and ill mannered people on the site that can scar your child for life. Moderators of Omegle cannot monitor all chats at all times. Therefore it is the responsibility of parents to track their children's chats as well.
If you want to experience safe chatting, you should always stick to text chatting as opposed to video chatting. Also if you are indulging in video chatting, beware of people who can record you. This can end up in a very embarrassing situation if your video goes viral.
In addition, avoid giving out personal information such as your address or your phone number unless you completely trust the person on the other side. Try switching to other chat messengers and gain confidence before taking any further steps.
When video chatting, beware of partners that keep repeating the same actions over and over again. This means that they are using a fake webcam program and are only trying to record your video. You should skip such people immediately to avoid being trolled.
In such cases if a doubt arises, ask your partner to do something random like shake their head or hand. If they refuse to do that, it is best to skip them. If you can succeed in making Omegle safe for yourself, the site is excellent for finding the perfect partner for dating however; always keep your privacy and safety first.