Everyone needs a friend to share their feelings, their views. Sometimes talking randomly to a stranger can make you smile. We see people running after jobs and other busy schedules and no one have time to talk freely for a while. In such era, Tohla.com is providing a platform to chat with strangers all around the world. On a single click, you can choose a person randomly appearing on your screen and start a video chat with that person. You can connect to a new random person each time you click on connect now. Randomly appeared person you can skip by clicking on next button.
Tohla gives the service without additional headache of registration. The user can chat anonymously without revealing personal details. It is recommended to hide personal details while using the random video chat. The website is quite similar to chatforfree in the feature. You can easily access the website from your portable Android device. You can download the app from Google play and enjoy free video chatting with a random person.
The website provides 1 on 1 chat facility. The user when chooses chat room, the website connects user to a random user on another end to have 1 on 1 chat. The website charges no registration fees for using video chat facility. The website supports you to upload any photo you want.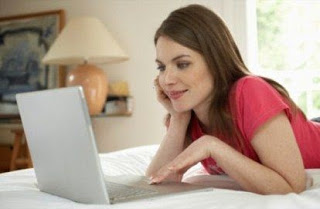 Like the Social Media, you can like or unlike photos uploaded by other users. You can personalize who can see your photos and which photos you will love to see. Link with the next keyword let you see next photos uploaded by a user. The user can text to person at another end.
Don't Miss: Sites like Chatroulette
Chatting is incomplete without smileys. Keeping this habit of your users, the website gave very attractive smileys to enjoy chatting with any stranger. Many times smileys easily express feelings which words can't. Animated smileys given over here are very creative and in varieties. You can send any smiley as per your mood and choice just with a single click.
The user can show their own creativity while using application. The application gave an option which you can use to draw anything you want. Drawing with Tohla is fun. It provides tools to change colour. You can write on the drawing with writing tool provided in the application.
Gallery stores all the creative drawings from other users. You can explore drawings from other users here. You can comment on stranger's photos gridded in strangers on Tohla link. If you like the application you can like it and share it with friends and enjoy free chatting.