Omgchat is one of the most trusted and happening chat room services available. The unique chat room is known for the multiple webcam based chatting services.
The most interesting part of the Chat room service is that it does not need any webcam for the service as well. The Omg chat is one of the chats that are secure and interactive as well.
How it works
One can chat with anyone and everyone with this chat services. You do not need any membership as well. One can just join the room and have video chats with strangers or friends. You can however be live with four webcam at the same time.
Check: Tohla – Desi Chat with People From India
The special feature in this is that you can use the private one to one chat service as well for video chatting. There is instant private message and group chat messages available for omgchat as well. The chatting site is however regulated by strict rules.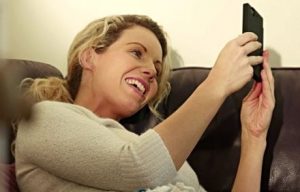 If you are found to be sharing some in appropriate content over the webcam, the service would be terminated without notice. Moreover, any illegal or harmful links can cause damage to your chat as well.
Also check: ChatforFree – Free Live Video Chat Rooms
Omgchat is purely based for fun and any harmful propaganda is not tolerated here. The chat service is free and most of the themed video chat services are available without money in website. However, these are optional paid services as well.
Verdict
Omg chat is an interactive and quite interesting Chat service with unique and different approach. There are many opportunities for you to get closer to people you don't know.
You can learn about people from round the world and have an experience that you have never had. Omgchat is safe and can be used for webcam based video chat services for free.